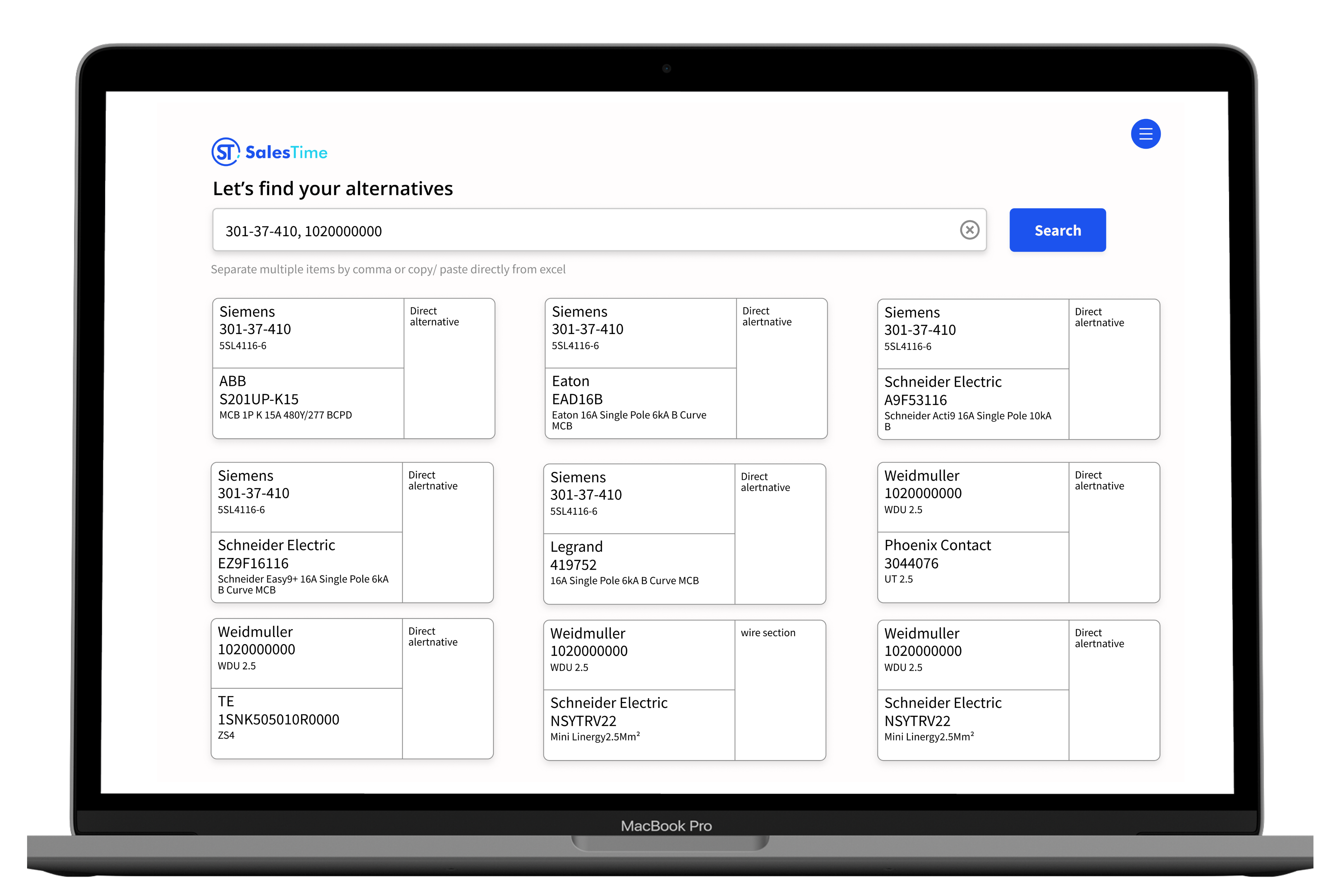 Stay ahead of your competition!
Sales Time is helping electrical distributors to sell more, by replacing competitor's products faster.
Alternative search engine for electrical products
More than 51 global manufacturers are included in our cross reference database, see below a selection of them:
Are you a multi-brand distributor of electrical products?
Fill our online form and find out how we can speed up your sales process - completely free!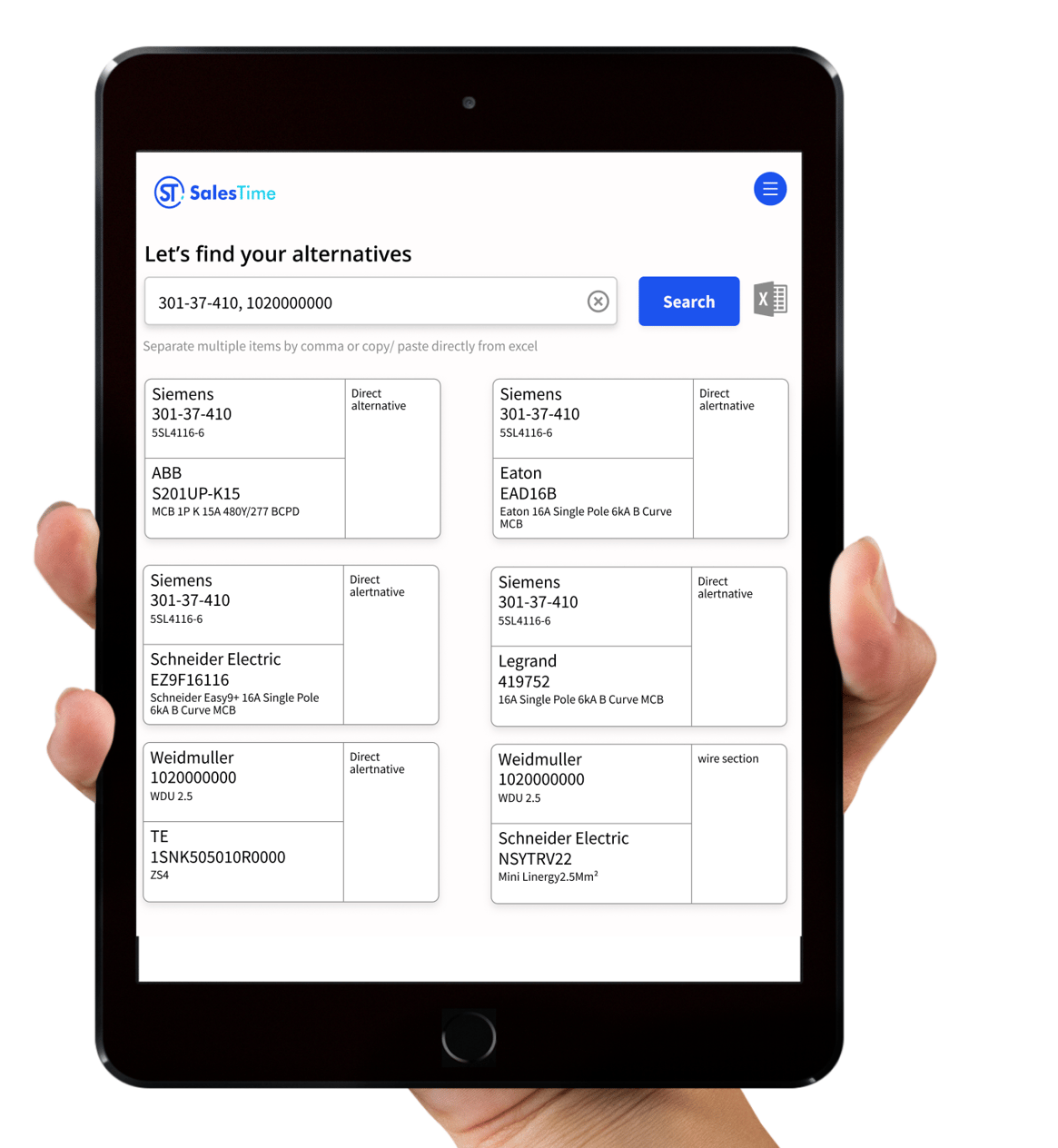 The tool that your sales team deserve!
More than 50.000 articles in database, from 51 top manufacturers

Weekly updates of database, in line with your specific market needs

Multi-brand search in one platform
Easy to use web application
Dashboard
Type your part numbers or copy/paste them from excel.
For multiple articles you can download excel file with results.
Searches
Unlimited number of searches for each user registered.
Up to 50 articles searched at once.
Presets
Each company is selecting their preferred manufacturer, from our database.
Metrics
Usage and success rate reports, can be sent on monthly basis.
Have a look and convince yourself how is working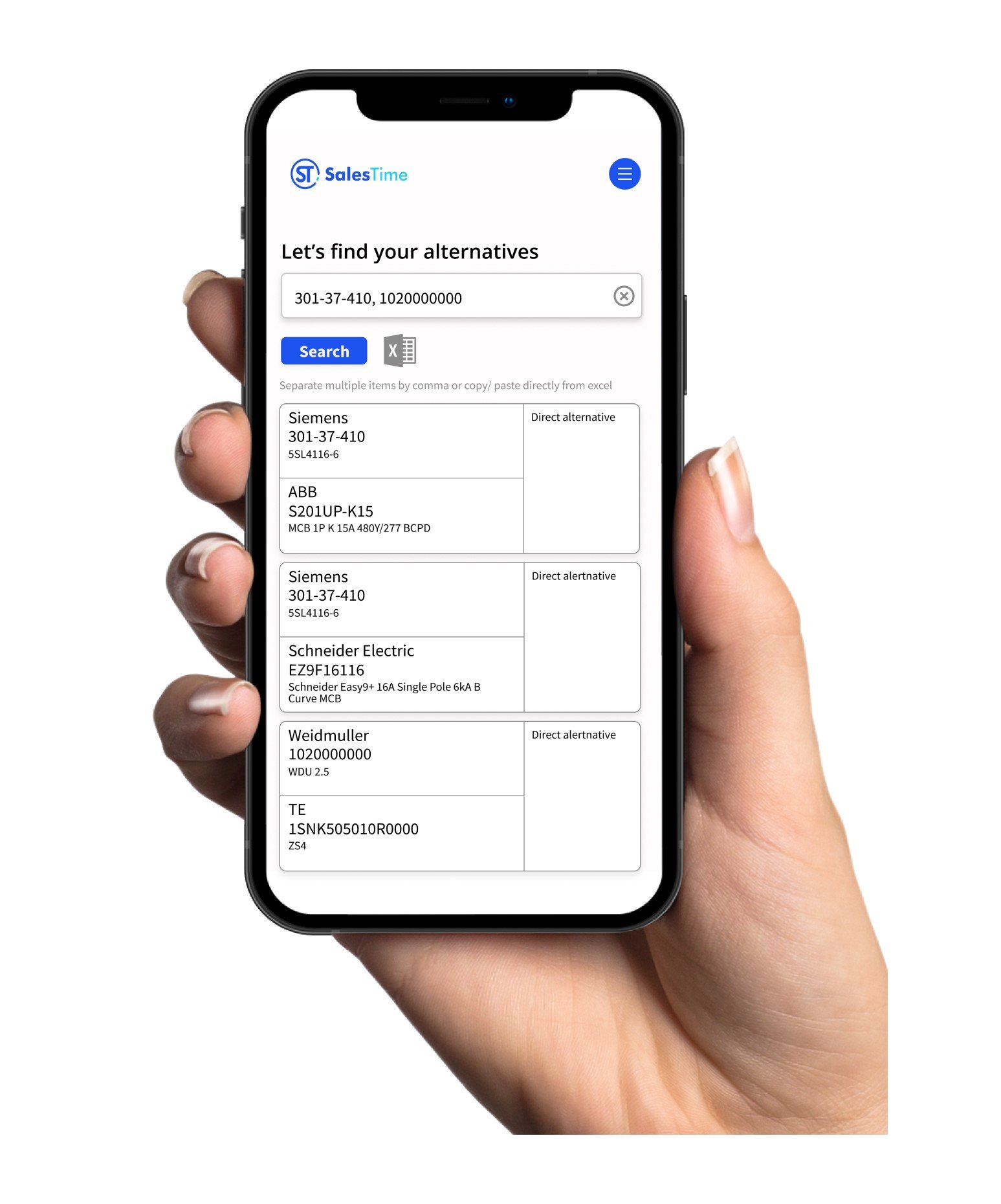 Why we started to build Sales Time platform:
sales engineers should focus on customers and prospects, not on repetitive boring tasks
technical support team should be focused on solutions and added value tasks, not repetitive competitors replacements
secure distributor know how when an experienced team member decide to leave the company
prepare distributors infrastructure for hybrid sales of the future
enhance website/e-shop with product knowledge and automation, to increase cross selling capabilities
Our goal is to boost electrical sales teams with technology, so they can drop repetitive work on us and stay focused on customers' needs.
What our Customers say about us
"During my daily tasks I have to find suitable items for our partners which suits their requirement and with this tool I am able to speed up and simplify this process partially and their follow-up is exemplary."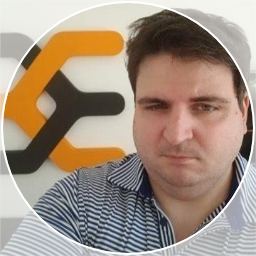 Istvan Varga - Weidmüller Kft.
Internal Technical Support & Cabinet Consulting
"With a daily growing database, this tool is a great time saver for all users. Experienced and a little less experienced."

T.M.
Product Specialist
"Replacing competitors products is made easy with Sales Time, which give us more time to focus on growing our business."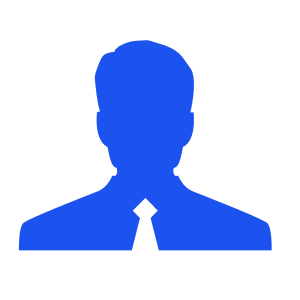 Alexandros Manavidis - GA Solution
Owner
"Using this tool is making competitors' replacement convenient, allowing to discover faster own and competitor products. With each new search, they adjust database according to our market needs."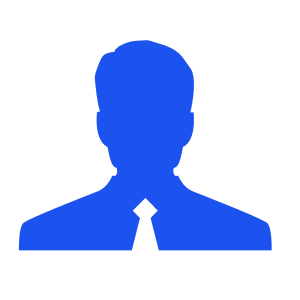 Marko Nikolic – Weidmueller Serbia
Market Development Engineer